Our club purpose:
What our club is about is antique radio. We are a club which the members are in many different parts of antique radio. Some members specificly collect certain types of radios. Like me,I collect 1920s battery sets. Some members collect certain brand names of radios. Others collect tubes,transistor radios only,and even just books or magizines about radio. The hobby is very wide ranging indeed.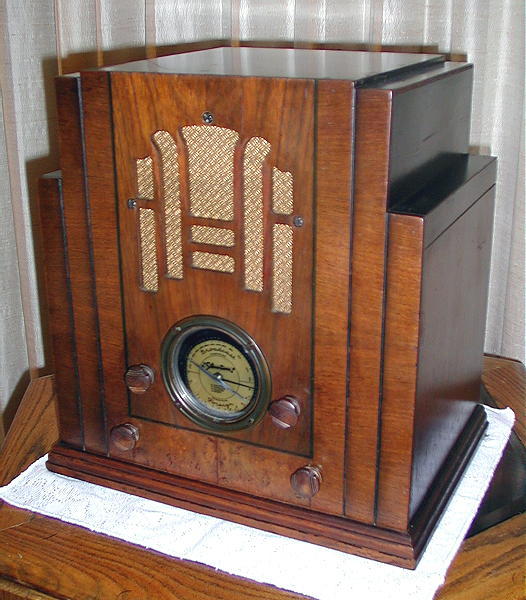 1933 Sears Silvertone Tombstone Radio.
1921 Colin B Kennedy radio receivers. Model 110/525 on top and model 281/521 on the bottom. The cone speaker sitting on the top of the radios is a Pathe and this speaker is a collectors item in its own right!